A few years ago, I created a collection of work titled Native Elements. The story of The Basket Weaver seems relevant today.
Staying true to my love of encaustic medium, each piece began by painting with beeswax and fusing with fire, then transitioning to the artful assemblage. I hand-selected natural, indigenous, and vintage elements: Fulani tribal shell baskets, hand-woven African Mali mud-cloth, forged glass; carved bone beads; Mexican Tule paper and Serpentine stone quarried in North China. Every found object was precious to me and steeped in symbolism. I hand-knotted each object with rawhide lacing to the encaustic painting and with each knot, I became immersed in the richness of Native lore.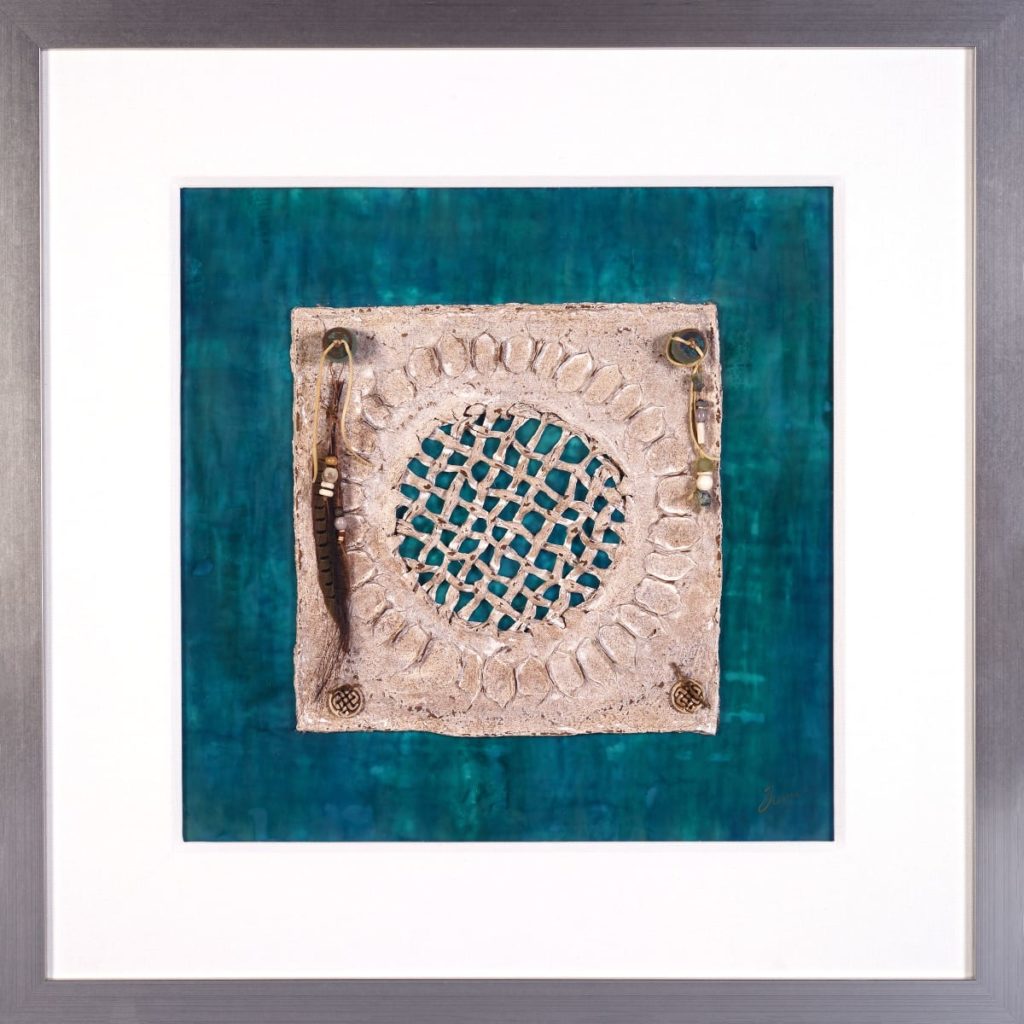 I was consumed with passion for this project and felt a deep connection to the natural elements and their symbolism, the mysticism, and the hand-wrought craftsmanship. It transported me to a time in the history of Mother Earth that I perceive as natural, mystical, and simple.
The "Basket Weaver" symbolizes life's journey towards the discovery of truth. Metaphorically, our consciousness is the "basket" woven from the twine of human tendencies and the truth of hard-earned wisdom. Like water that leaks from a basket woven of twine, if we pretend to know truth, it will not hold. With perseverance we seek to understand the purpose and meaning of life. Little by little we awaken and evolve. Our human frailties dissolve and are replaced with Peace, Assurance, Gratitude, and Love.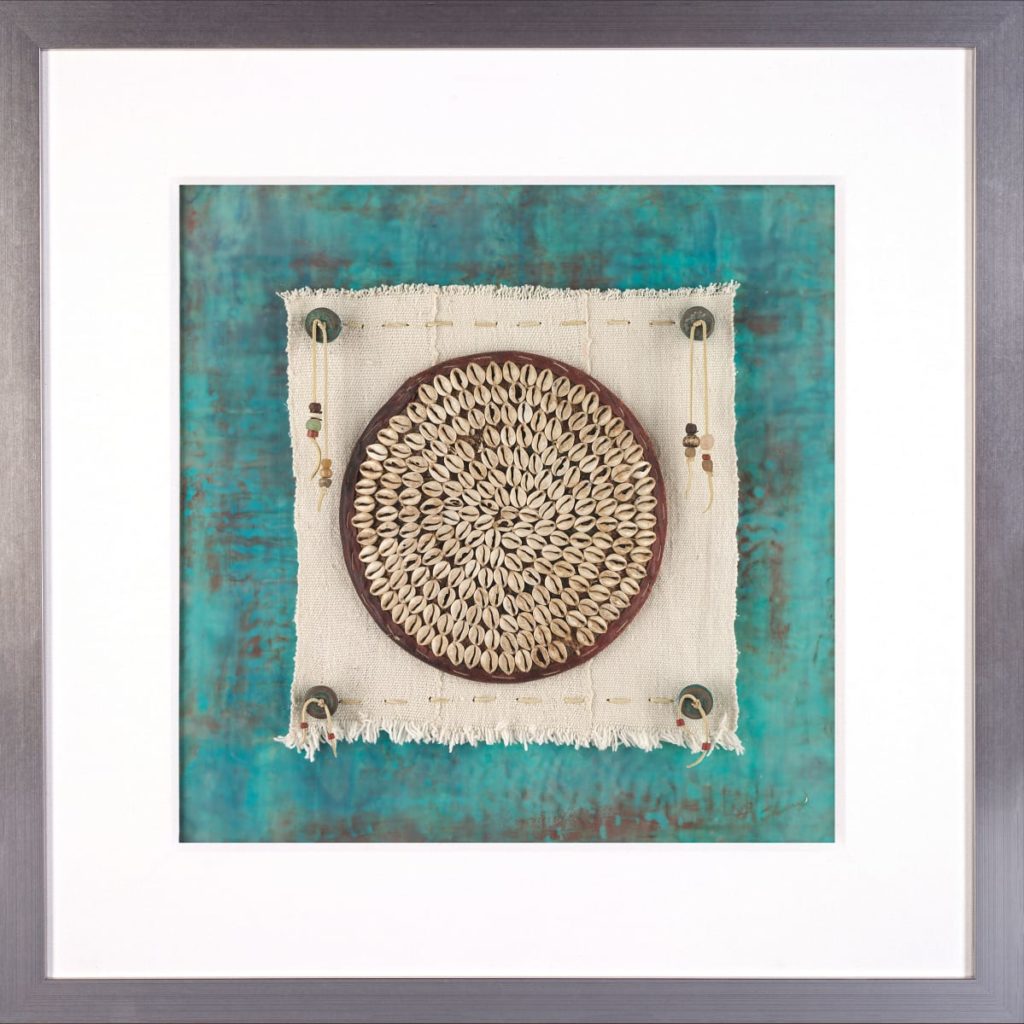 The phenomenon of time and space is not only interesting to me but also challenging. It takes a lifetime of experience to realize synchronicity and see the beauty in the beast. My life is best described as out of sequence – too early, too late, in the right place, not the right time. I attempt to see beyond what appears to be; often with only blind faith and trust to guide me.
Looking back, I realize I often receive the greatest gifts in the most trying and challenging of times. Does this happen to you after the crushing chaos and paralyzing uncertainty lifts?
In time and with patience, I trust we will be gifted with the enlightened wisdom and truth of our goodness.
We are "Basket Weavers."