"I write to paint myself," says Michel de Montaigne. "There is no one, who, if he listens to himself, does not discover in himself a pattern all his own." That is all I know about Michel de Montaigne, philosopher of the French Renaissance, but his one statement speaks volumes to me.
As I depart in this moment from the comfort of painting water in motion and explore abstract impressionism, I trust I will continue to listen to myself as I not only discover, but also uncover, the pattern that is all my own through my art.
Are you listening for the pattern all your own?
Have you discovered this unique gift inside yourself?
These are worthy questions to ask repeatedly on our journey of life.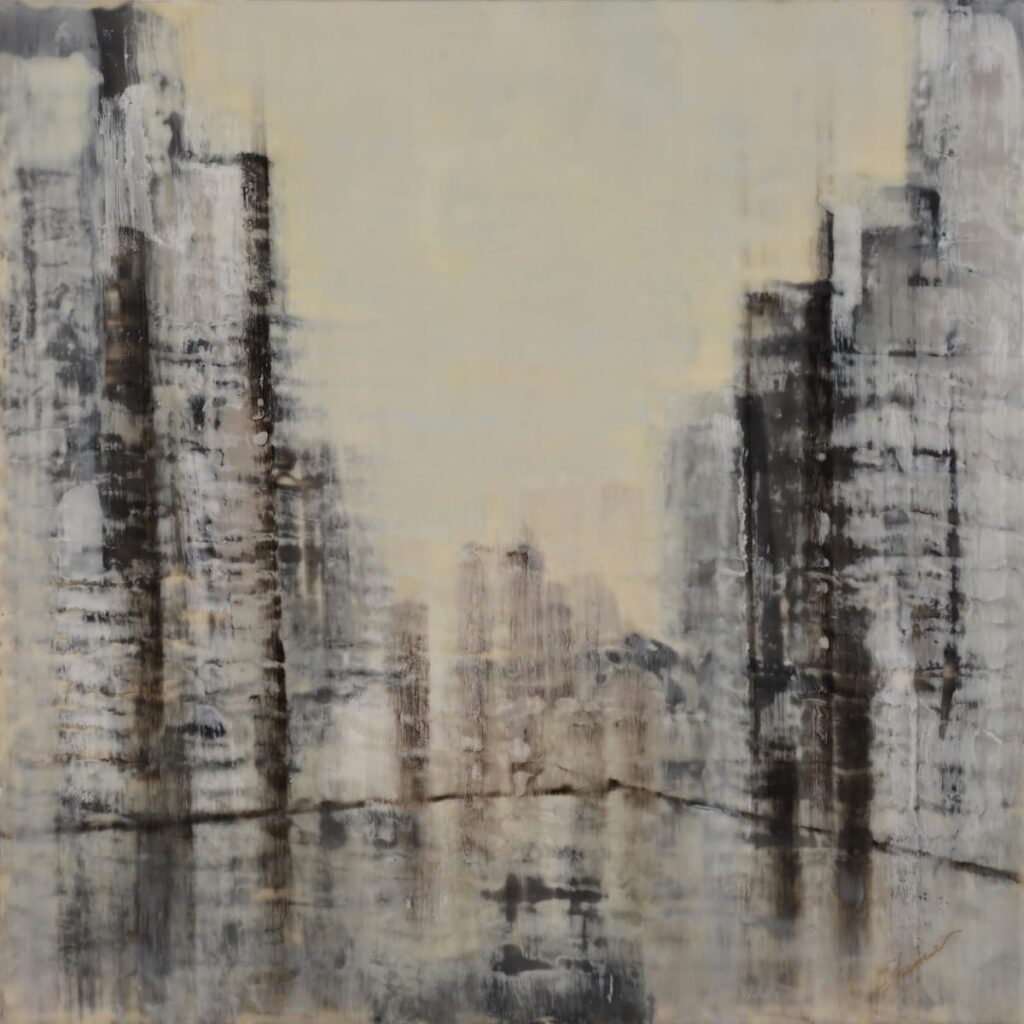 I also love what Mark Rothko says about skill. It encourages me to carry on as an artist and as a person.
"How short is the reach of skill.
The artist must have some skill to achieve her particular end;
however, if she has more, this excess would only mar her art."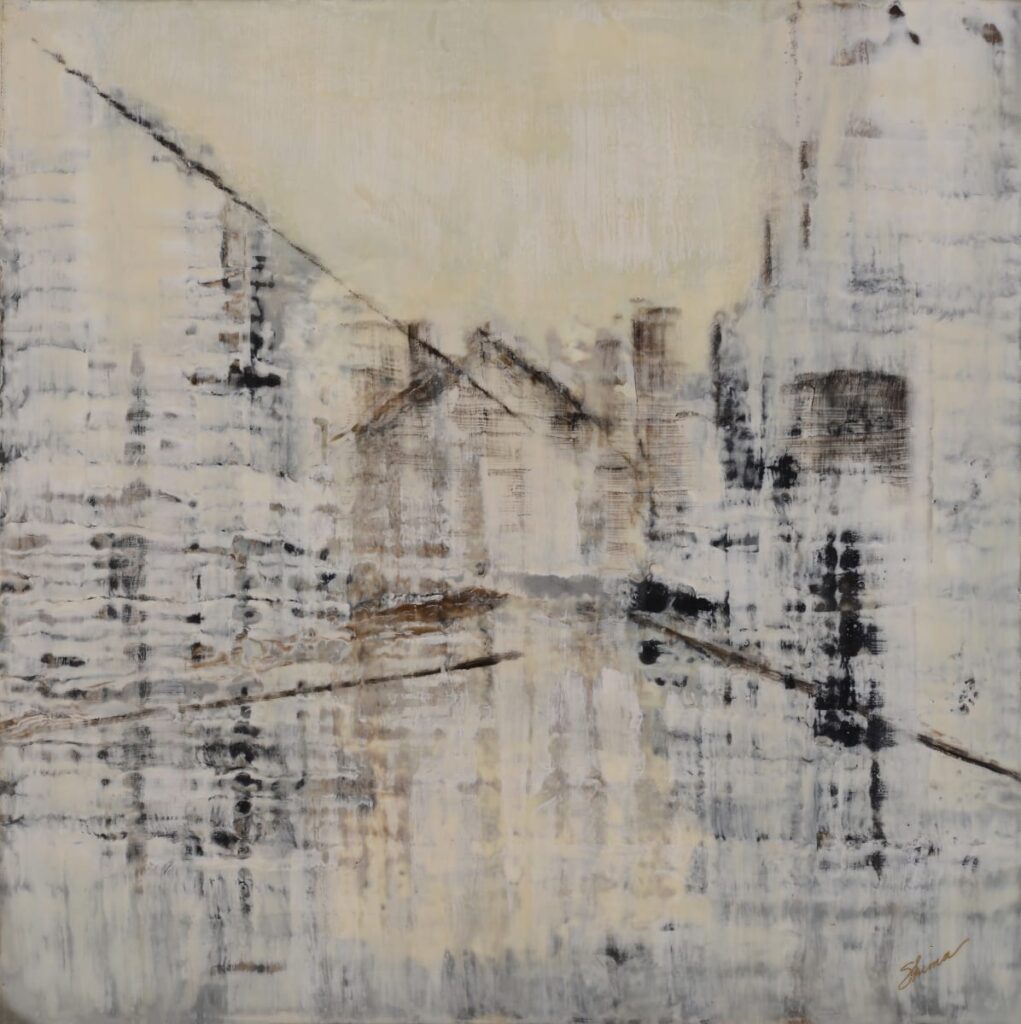 Let me know . . .
In these two new works above:
Is there a felt reaction that is unique to my encaustics?
Can you see a hint of the mystical – something that beckons beyond the appearance of our physical world?
Worthy questions . . .