The journey continues . . . I invite you to view my ongoing exploration of the Hikaru collection.
Hikaru is the Japanese word for Light and Radiance. In this collection, I am exploring using only one source of color by limiting my palette to shades of white. What I quickly discovered were some pigments being opaque and some being translucent allowed an interesting depth and dimension to arise. Using only one color is more challenging than I imagined, but what it revealed – a complexity intertwined with simplicity- fills me with "AHA" moments and enlightenment. The sense of minimalism isn't minimal at all! Through the fifty plus layers of beeswax each fused with the flame of a torch I came to realize just how many tones, hues and values of white exist!
In this Hikaru collection, I see my work evolving in skill and abstract expression, yet I still require some aspect in each work to ground me in my painting. The marked horizon using bookman's gold prevents me from getting lost in the abstract.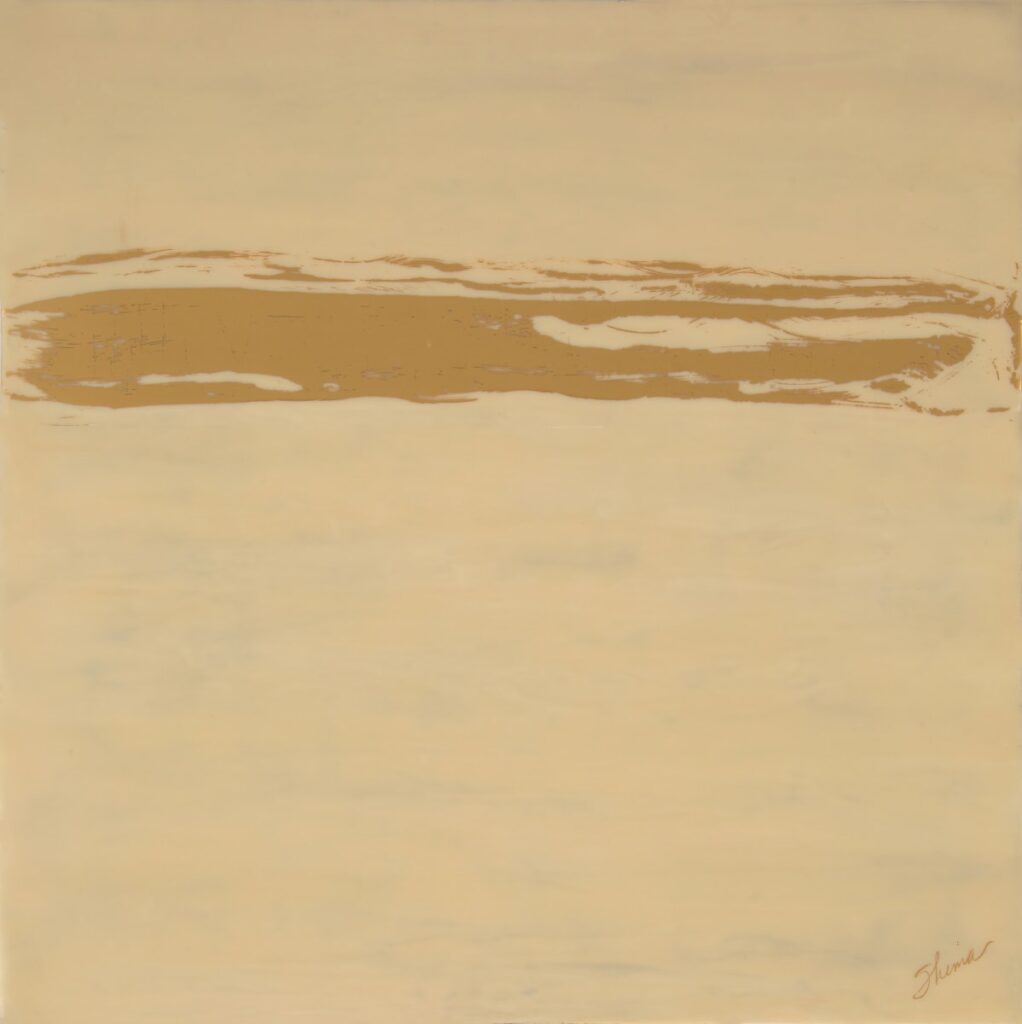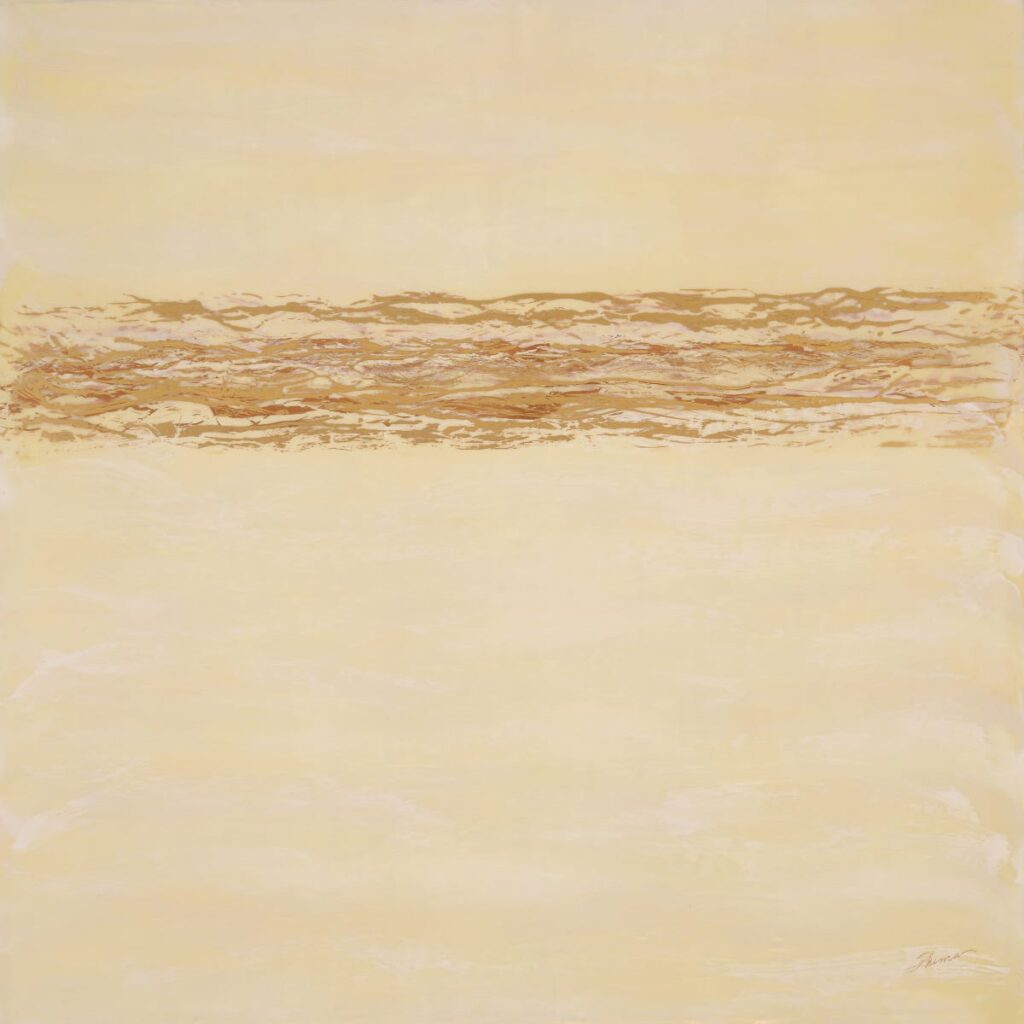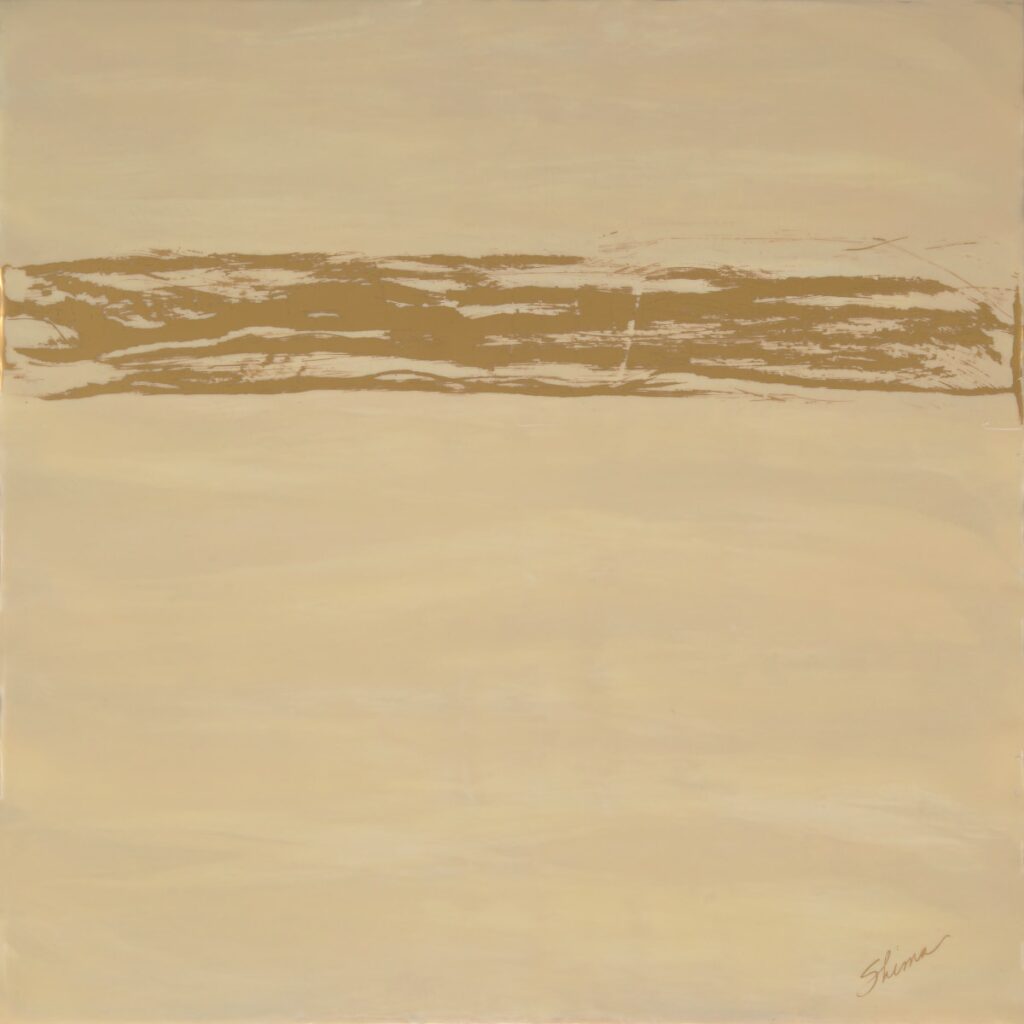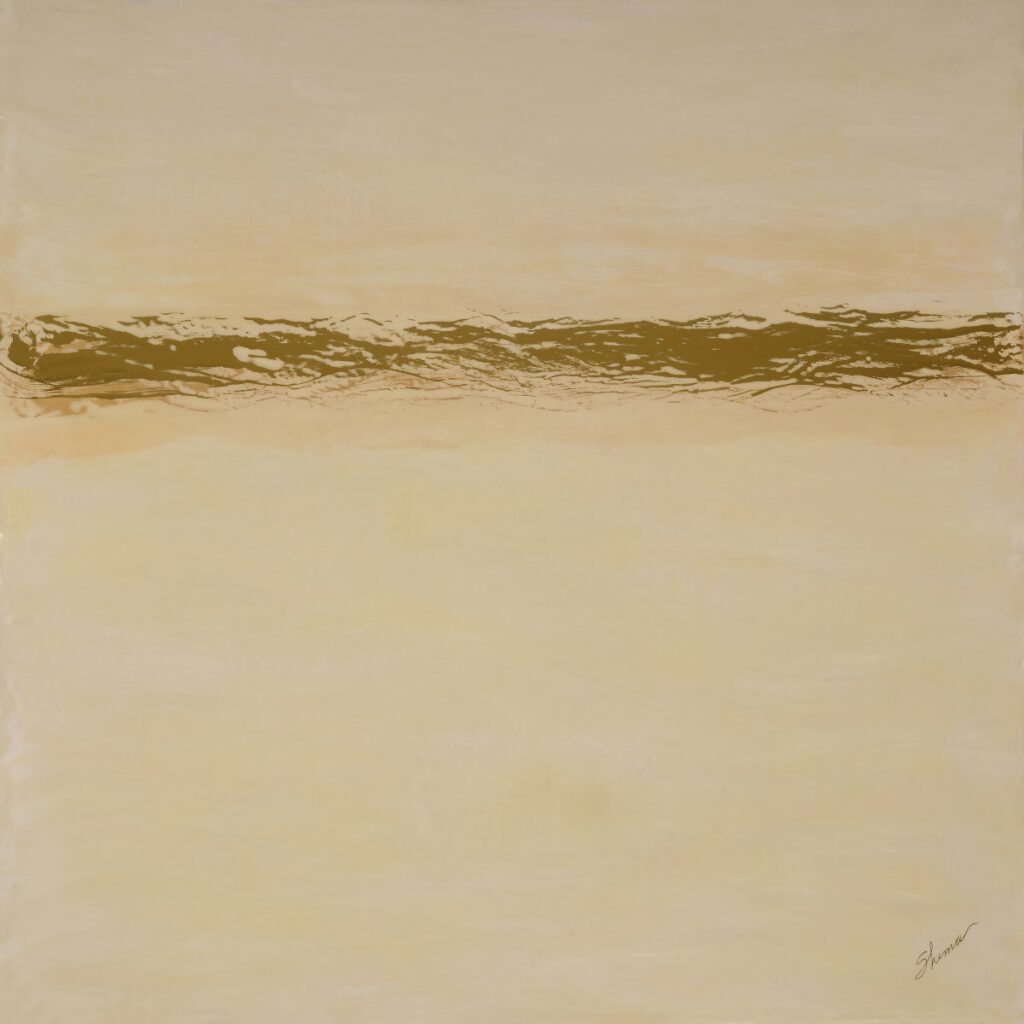 May the spontaneous feeling of peace surround you.
This is the gift; the gift of my art.